Makey Makey Simon Says
For the Makey Makey project for Maker Corps, I decided to create something that allows you to play Simon Says online! Instead of clicking the colors, I remapped the buttons of the Makey Makey (directions here: https://www.sparkfun.com/tutorials/388) to allow me to click on R, G, B or Y.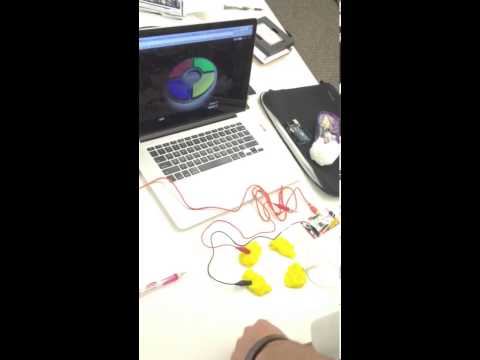 I also started looking around to find objects that are conductive to use as buttons as well. I wanted to find items that were the four colors of the keys, which turned out to be kind of hard in the lab. I found three objects - a yellow banana, red measuring tape and green RAM that's old and doesn't work anymore. I can't wait to work with the Makey Makey more when I have a bit more time!